5 PROGRAMMATIC TRANSACTIONS FOR PUBLISHER ADVERTISING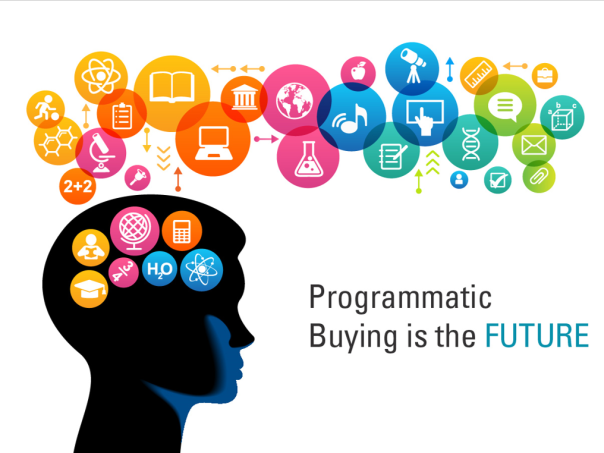 The revenue structure of the media platform operator(Publisher) includes a Pay-per-Use model, such as content purchases or subscription. However, most of the profits probably come from advertising fees. In short, traffic from the end-user is the main source of income.
In terms of advertising revenue for publishers, programmatic ad enables advertisers to get a good inventory via audience targeting and enables publishers to find suitable advertisers to increase their advertising revenue.
In global marketplace, media agency Zenith reports predicted that 2017 will be the first year when the programmatic ad makes up the bulk of digital display ads.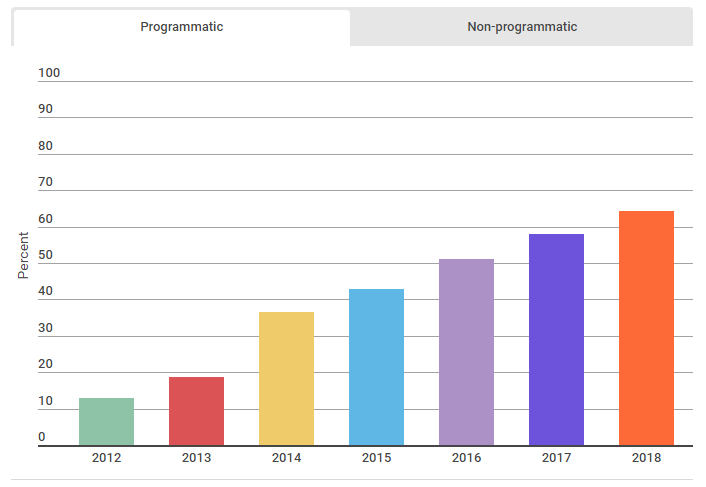 As the programmatic ad grows, publishers will be able to better understand the trends of Ad-tech, increasing their advertising revenue and allowing them to focus on creating quality content.
So we've studied five ways of programmatic trade methods currently mentioned around the global market.

In global digital ads market, programmatic trade methods are evolving beyond header bidding to full-holistic platforms that ensure the highest profits for publishers in a single system. (Please note that the name of these kinds of methods are used in various ways.)
Here are the features of 5 Programmatic trade methods.
How does it work?
| | |
| --- | --- |
| Old SchoolWaterfall | operate by placing all demands on the ad server based on the priority of specific criteria, such as Fill-rate, eCPM. |
| ClassicSSP set-up | – Direct ads are placed on the ad server based on specific priority criteria.– Other demands run on remaining inventories via SSP. |
| HeaderBidding | Insert a script in the header of a web page, so that programmatic buyers bid before their ad request reaches the ad server. |
| SemiHolistic | First frequency is given to SSP programmatic buyer that has higher than average CPM and If the SSP doesn't have a campaign, the ad impression passes on to the ad server chain to call general CPM SSP again. |
| FullHolisticPlatform | It's a way to compete all of programmatic demands and direct ads in a single system, without separating Ad server from any SSP. |
The advantages of each methods to publishers are as follows.
How does it benefit Publishers?
| | |
| --- | --- |
| Old SchoolWaterfall | Some profit can be predicted from Ad networks' previous eCPM and Fill-rate. |
| ClassicSSP set-up | Increase profits of the amount of ads sold by SSP. |
| HeaderBidding | – Can sell inventories at a higher price because all of our demands partners compete each other in real time and it makes the price increase for inventory.– Simplify the process of bidding by having all if demands partners compete simultaneously. |
| SemiHolistic | Even if direct and SSP ads' requests are not made in one platform, overall revenue increases running simultaneously based on CPM pricing. |
| FullHolisticPlatform | – Maximize revenue by bidding for all direct ads and network ads within a single system.– Easily control all trades within one platform for insight management across media. |
So what's the disadvantage of each methods to publishers?
What are the downsides for publishers?
| | |
| --- | --- |
| Old SchoolWaterfall | – Lower overall revenue because there is no any competition.– Can result in loss of revenue optimization because of prioritization based on specific criteria. |
| ClassicSSP set-up | In SSp, except for direct ads, Waterfall is still used mainly. So potential revenue opportunities could be lost because it is hard to identify high value programmatic bids. |
| HeaderBidding | – Overload at Ad server : Header bidding simultaneously asks multiple demands partners for ads and calculates the bidding price for exposing the ad of the demands with the highest unit price. |
| SemiHolistic | Direct ads booked for an Ad server, such as Header bidding, do not compete with programmatic ads. It may lose some of the opportunity to maximize revenues. |
| FullHolisticPlatform | There are no downsides. |
Thus when we look at the change in the way that the global market predicts programmatic trades, they are aimed at maximizing revenue by maximizing the competition to acquire inventory. The most advanced stage, the Full-Holistic Platform, is where all of the demands compete within a unified platform leading the increase of revenue and convenience for management.
For now, several market players are already starting to use and develop the holistic model. But, many resources are needed because of the technological demand and connectivity with various networks.
What is for sure is that publishers could increase media profitability by improving their knowledge of each type of programmatic trade methods.
What about ADOP?
| | | | | |
| --- | --- | --- | --- | --- |
| Old School Waterfall | Classic SSP set-up | Header Bidding | Semi Holistic | Full Holistic Platform |
Among the above 5 programmatic trade methods, ADOP is currently expanding its use of header bidding, surpassing classic SSP set-up. Also ADOP is pursuing solution integration like Full-holistic platform. We plan to provide an advertising service that drives revenue maximization through a single solution in the third quarter of 2018.