UNDERSTANDING ONLINE VIDEO ADS 2. VAST & VPAID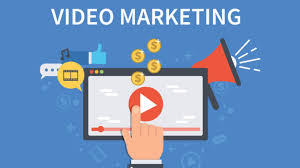 In the previous article, we've learned about the types of video ads. Now let's talk about the standard for advertisement between Ad Server and the video player.
1. VIDEO AD STANDARD _ VAST & VPAID
In a variety of devices, platforms, countries, sites, and so on, each video player and Ad Server need a single standardized language to trade video ads with each other. That's why VAST & VPAID are developed for these needs.
First, let's look at each of these concepts.
– VAST : The Video Ad Serving Template, a universal specification developed by IAB for serving video ads.
– VPAID : The Video Player-Ad Interface Definition, a universal specification developed by IAB for interaction between ad units and video players focused on "unabling a rich interactive In-Stream ad experience".
VAST is a specification developed by the IAB to solve the compatibility issue between video Ad Server and video player.
In the past, video ads had to be seen if the advertiser's video ad protocol and the video player in publishers were compatible. However, with a common standardized protocol called VAST, the process of posting video ads has become more efficient, and video advertising has grown in size.
VAST was first introduced in 2008. And VAST 4.0 updated in 2016 is the latest version.
VAST expanded the space for advertisers to expose their video ads and also increased the opportunity for publishers to make profits. However, there were a limit in handling the interaction between the video ad and user(response from the user when the ad was presented).
So a communication standard called VPAID was introduced to handle and use the interactions between video ad and user.
VPAID(Video Player Ad Interface Definition) is a standardized code that enables video advertising units and video players to interact with each other.
VPAID leads to interactions between user and ad(Playback, Skip, Sharing etc.) and it let us gather data about how users responded to video ads.
The following figure illustrates the order in which video ads are served by VAST and VPAID between Ad Server and Video Player.
Based on the VAST, the video player calls up the ad in the Ad Server.
In response to calls, AdServer returns the media files and the information needed to send the video ads.
The player plays video ads
VPAID will handle clicks, viewing, and other interactions that the user initiates when consuming video ads, and perform additional functions.
In this process, VPAID enables you to check the performance of individual ads. And it drives potential customers to interact with video ads.
Unlike the picture above, VPAID can be used independently but is often part of the VAST to operate. Advertising to players that support VPAID will help increase advertising effectiveness for revenue. However, using VPAID implemented with VAST tags would be most effective for managing smooth advertising serving and the performance of the advertising unit on the publisher side.
So far, we have learned about the standard of advertising transaction between Ad Server and video player.
The growth of video ads is further expanding the field of online marketing. So understanding the features of video ads and how they are implemented in these environments will help you make more advertising revenue.